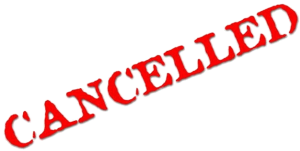 Date: Friday, April 17, 2020 — Sunday, April 19, 2020
Departure: 4:30 pm FBC East Parking Lot
Return: approx. 10:00 am
Location: Bear Creek Lake Park
Cost: $40.00 per Scout (Adults no charge)
Vehicles: We will need help with drivers.
Cooking: Scouts - Patrol Style
Adults will eat with the adult patrol!
This will be the first campout with 1st year and New Scouts – This will be a great campout to get "caught up" on your activities and rank advancement. Please plan on attending! Scoutmaster Conferences and Boards of Review will be available – Scouts must bring their Scout book (completely filled out!). To advance in rank, all requirements must be completed prior to the SC and BOR. Scouts must stay for the entire weekend if they wish to advance in rank.
Activities:
• There will be no cooking on Friday night! Eat Friday dinner before you come!
• Patrols need to plan on cooking a hot breakfast, lunch (no sack lunches), and dinner on Saturday.
• Dutch oven competition Saturday evening.
• Campfire - Scouts should plan on participating in our Saturday evening campfire. Each patrol should prepare 3 songs, skits or stories for the evening fire!
All Boundary Waters Crews:
• We will be reviewing canoe use. You must have two pairs of shoes, socks and pants (one for getting wet and one that stays dry). You will get wet!! Please note, NO crocs or sandals; all shoes must be closed toe.
Other Info:
Electronic Devices – Please do not bring electronic devices such as Game Boys, portable T.V.'s, C.D. Players, MP3 players, Ipods, Ninetendo DS, etc. These items will be confiscated until the conclusion of the camp out.